Fig. 2 – AWS FTX Test Location
· Range measured – 1.4 Km NLOS @ 8-12 Mbps with a repeater hop
· Radio Model – Wearable RM-915-2K-XW on one end, External RM-915-2J-XE atop a mast (about 15 feet)
· Frequency = 922 MHz
· Channel Bandwidth = 10 MHz
· Antenna height = 1.2 m
· Antennas = ANT-915-3-O (2 dBi gooseneck)
Doodle Labs participated in the AWS FTX field trial in June 2022 to demonstrate a completely off-grid mobile ad-hoc network (MANET). The FTX test site is heavily wooded and late springtime meant that the trees had dense leaves. A picture of the site is shown above in Fig. 2, and a sketch of the network below in Fig. 3.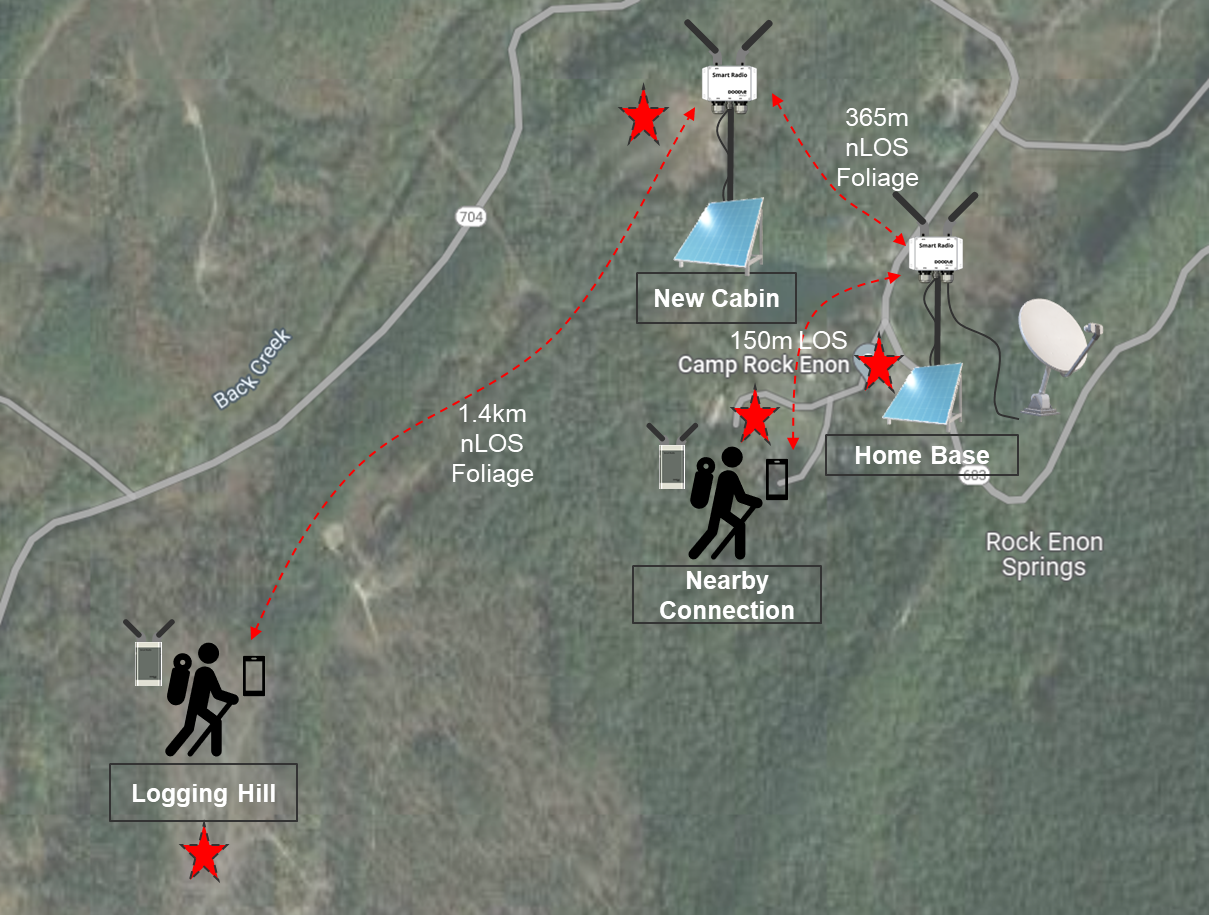 Fig. 3 – AWS FTX Network Topology
An External 915-MHz Smart Radio was mounted on a 15 foot pole and the Wearable Smart Radio for roaming connected worker. An 8-12 Mbps TCP/IP link was established between Logging Hill and Home Base. There was no line of sight between Logging Hill and Home Base, and the signal hopped through New Cabin.

​